Denfil Light-Cured Radioopaque Flowable Composite Raisin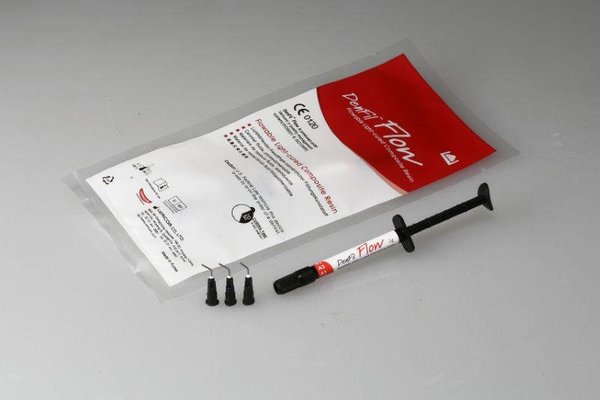 DenFil™ Flow is a light cured radiopaque flowable composite resin, which has a low shrinkage and good mechanical properties.

DenFil™ Flow designed to provide optimum flowability and handling can restore narrow & deep cavity as well as cervical area.

DenFil™ Flow containing micro-hybrid fillers provides excellent colour adaptability, Nature-like aesthetics and High-gloss polish ability.