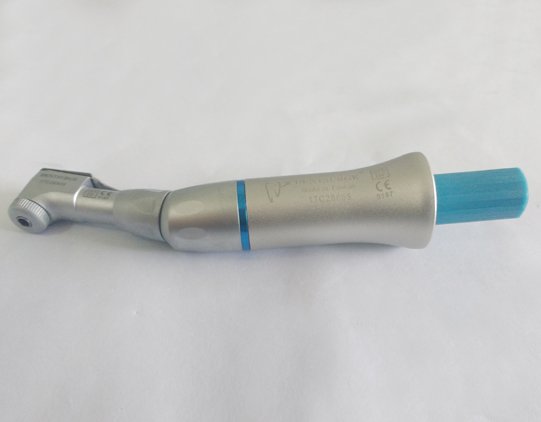 Key Specifications :

Fastens the instruments
Autoclavable 135 degree C.
Made in Taiwan.
Details :

Contra Angle Handpiece.
Bur applicable: 1.595 – 1600mm.
Fastening of the instruments with a turning latch.
Autoclavable 135 degree C.
Warranty :

Manufacturer/ Importer warranty of 6 months applicable for this product.
Service and Warranty arehandled by the manufacturer/importer directly for this product.
Tech Info :

Operating pressure : 0.2Mpa – 3.0 (0.22Mpa prefferred)
Air consumption : 55L/min.
Free-load speed : 22